Custom Schedules
Pub Run Scheduler
Looking for the perfect schedule that is custom-tailored to the way YOU want to run the pub run? Look no further!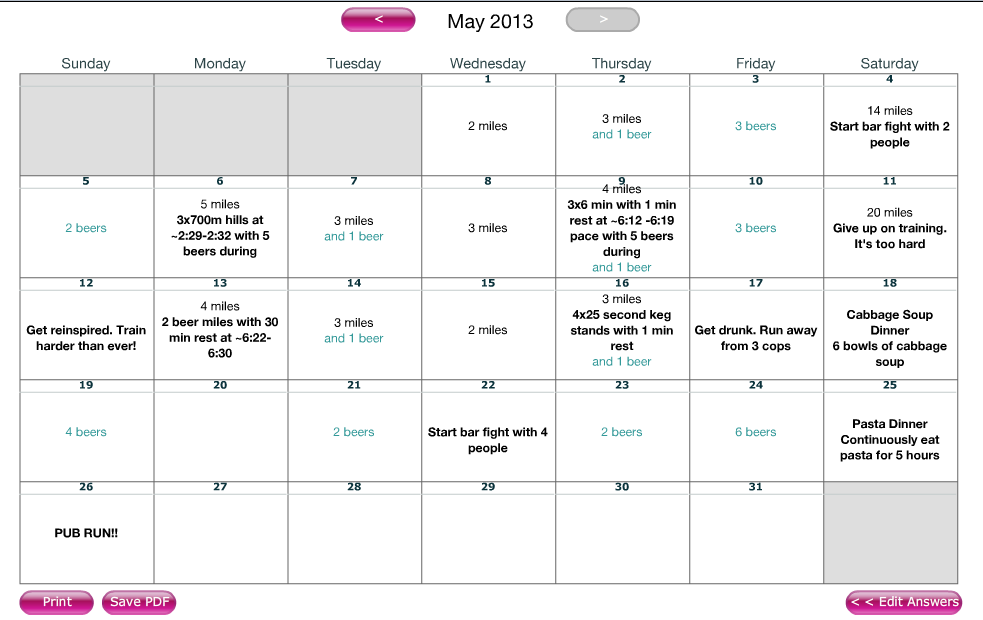 *** Make my CUSTOM schedule! ***
Using state-of-the-art pub running technology, we can create a schedule that will get you to the line mostly in one piece and ready to pub race!
If this sounds too voodoo for you, feel free to follow the pre-made schedules below. Each one comes with a money-back guarantee. Well, not really, but wouldn't it be cool if it did!?
But go ahead, give a custom schedule a try
Pre-Made Schedules
Beginner Schedule
Sun
Mon
Tue
Wed
Thu
Fri
Sat
4/28-
5/4
1/4 mile
1/4 beer
1 mile run
2 beers
Think about running
1.5 mile run
2 beers
(one before and after)
5/5-
5/11
1/2 mile
1/2 beer
2 mile run
3 beers
0 miles
8 beers
(fall off wagon)
5/12-
5/18
4 mile run
(get back
on the wagon)
1 mile
1 beer
3 mile run
away from the cops
4 beers
3 miles
Get blackout
5/19-
5/25
2 mile
2 beers
4 mile run
5 beers
Start bar fight
Eat pasta ALL DAY
5/26
Pub Run!
Two advil
Plenty of fluids
Say prayers to the porcelain gods.
Schedule Notes:
On days involving both running and beer, drink beers before running. (If drinking from a can: finish beer, crush can on forehead and scream "In it to win it" loud enough to scare the neighbors.)
Even if you're capable of doing more, DON'T! We want you well rested for the event. In fact, your taper starts RIGHT NOW.
Moderate Schedule
We won't be doing anything in moderation here! Get off the fence and pick the beginner or advanced schedule already.
Advanced Schedule
Same idea as beginner schedule but just run more and drink a whole lot more. In fact, be either running or drinking the entire month.
Elite Schedule
If you have to ask, you can't possibly follow it.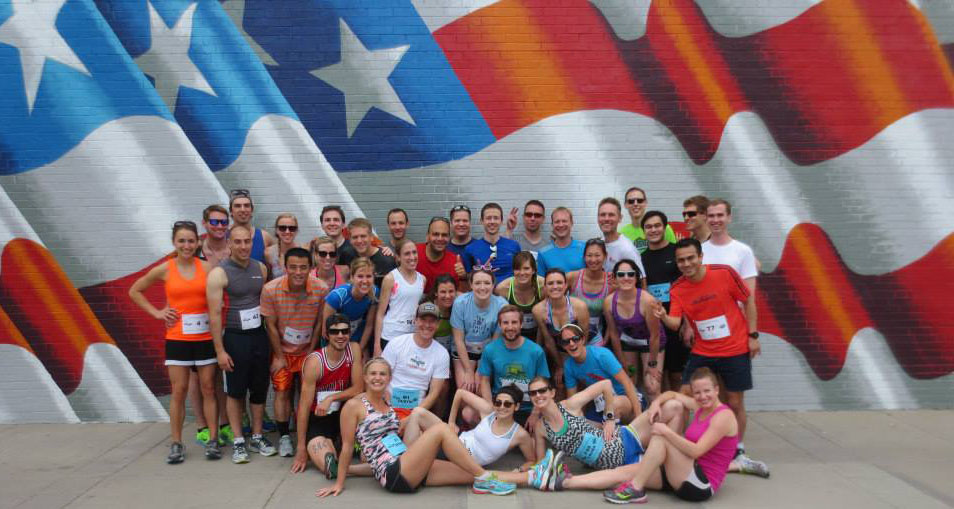 Comments: