Course Info - 2020
Check out this sweet route from last year! (though please note we start at 34th and Holmes!)
I wonder what 2020's course will look like! All I know is the Pub Run promises a fast USAPR-certified course that is eligible for world records. If you've been saving those Vaporfly's for a PR or world record, this is the time to use them! And if you think you might be going for a world record, make sure you register for elite status.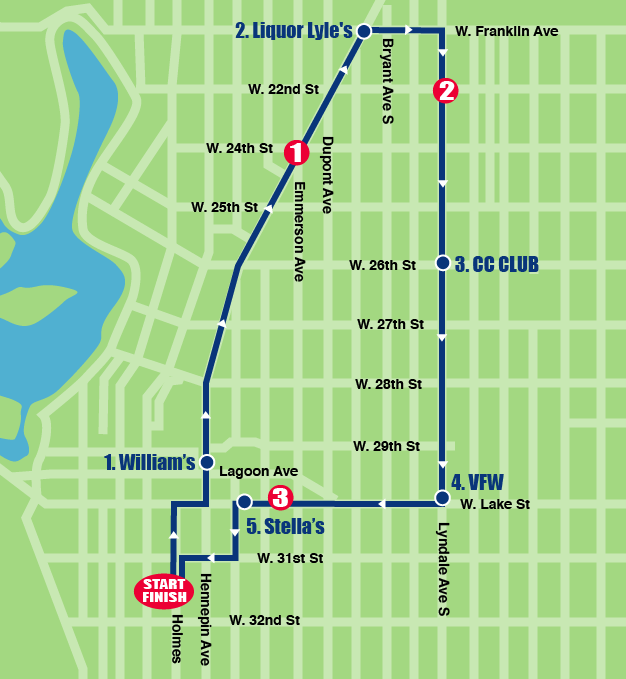 The bars of 2020
Stop 1: Williams
Cheap pints! Also cheap pool if that's your thing.
Stop 2: Liquor Lyles's
Grab a buddy and split some 2 for 1's! Or be risky and go for mystery bottles. What's in the mystery bottles?! Nobody knows! (My guess is beer!)
Stop 3: CC Club
Lots and lots of pitchers to share. Pool, darts, and jukeboxes
Stop 4: VFW
More pitchers, maybe popcorn, and hopefully karaoke
Stop 5: Stellas
2 for 1's and rooftops. Sharing is caring!
(Note: if you're not into beer, please contact the race committee - we can help you out!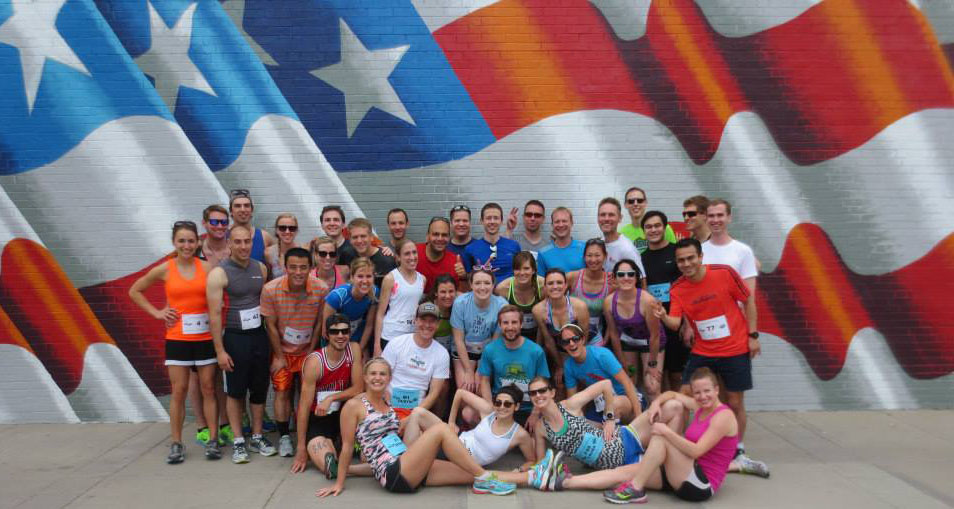 Comments: