Run Information
Start Time: 2:15pm CDT SHARP!
Doors (and pre-race party) open at 1:00pm CDT
Basics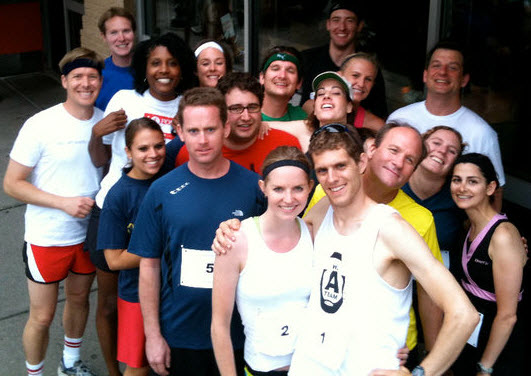 What: In a pub run, we run from pub to pub drinking along the way. We finish where we started with some sweet BBQing
Where: Start at 3334 Holmes - run to 5 bars in Uptown. See course map for more details
When: Sunday, May 26th. Meet starting at 1:00pm. Run at 2:15pm. Spend ~30 minutes at each bar. Back for BBQ around 6ish?
Why: Because we have to. And, besides, what else are you going to do that weekend?
Bars: Tentative Lineup: Williams, Liquor Lyle's, CC Club, VFW, Stella's
Cost: We'll cover your drinks and tips at the bars so you don't have to carry money while running! But bring extra money if you plan to order what we'll call 'them fancy drinks' or 'the shots' or 'the food' along the way.
Bring: Either a side dish or booze (six-pack?) for the BBQ. But definitely not both!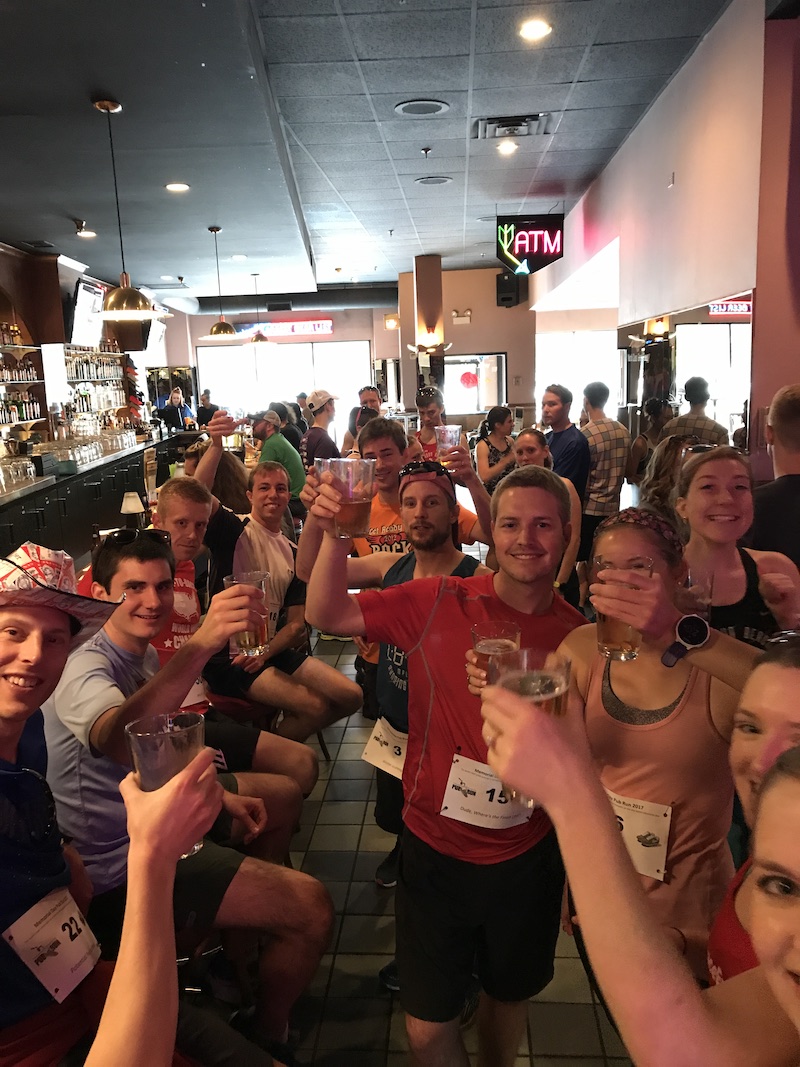 Race Day
We'll all meet between 1:00pm and 2:00pm. We'll start the official event at 2:15pm. Don't be late!
Pro tip: Getting to the event the pro way.
We charge $30 for the event which, if you're not buying martinis or shots, should be enough to cover your drinks, tax and tip at all 5 bars and help support the BBQ and after party (and your singlet!). If you're planning on ordering drinks not on the happy hour menus or ordering food, plan to bring a little extra cash with you.
You are welcome to drink to your heart's content, but most people seemed to do pretty well with one or, for the hearty drinkers amongst us, maybe two drinks per place. Some places offer 2-for-1's so you'll want to buddy up if that's available.
So we'll drink some and then run some. Remember: this is not a race. It's not even a workout. The running is merely a method of getting between the bars. But we will be timing you. So it is a race. (It's not really a race) (Just kidding, we're timing you in this race)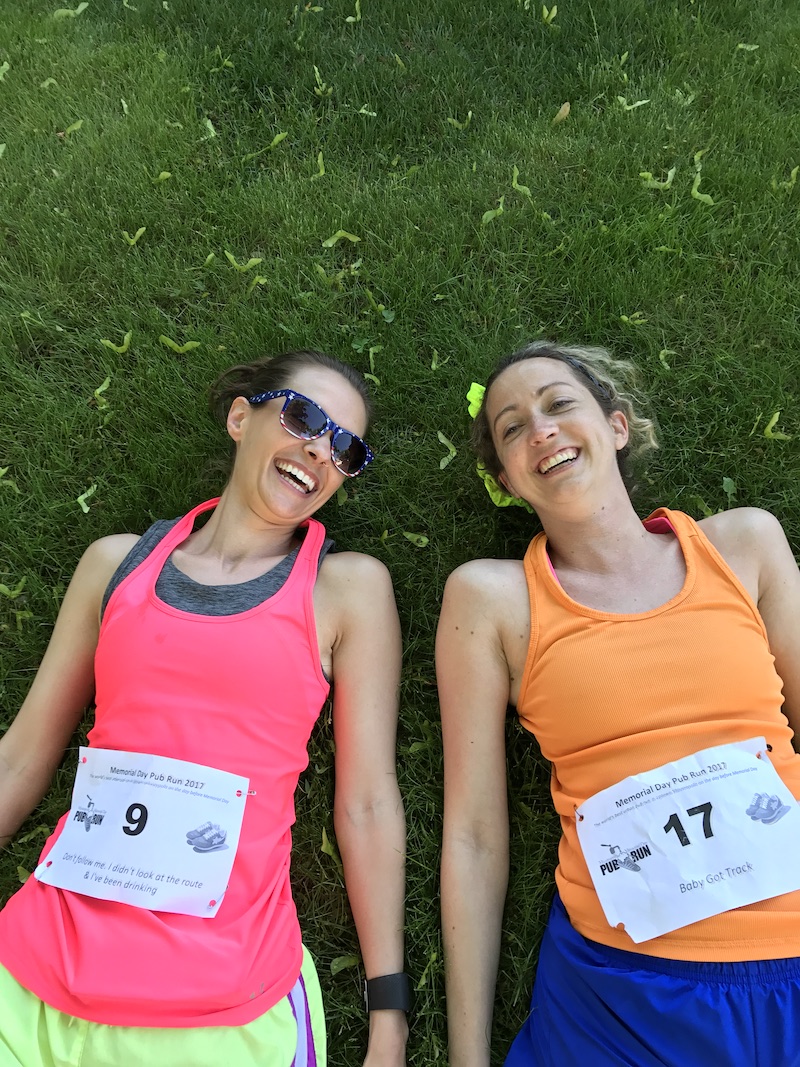 Post Race
After we've been thrown out of the bars, we'll head back to the start to refuel BBQ style. We'll provide some basics like burgers, brats, dogs, buns, cups, ketchup (and if you're lucky mustard, too!).
I'd encourage you to bring either a side dish, fancy meat, fake meat, or some booze to share because, remember, sharing is the number one rule of pub runs! Bonus if you bring a side dish that can be brought outside quickly after getting back. Past experience tells me people get back pretty hungry after 5 bars!
People are welcome to stay as long as they want right up to the point we kick you out. The Pub Run Race Director has a newborn who does not care for your late night hijinks and who will be getting up ever hour or so overnight. We suggest going to the bars in uptown after the BBQ to continue the fun!



Final Considerations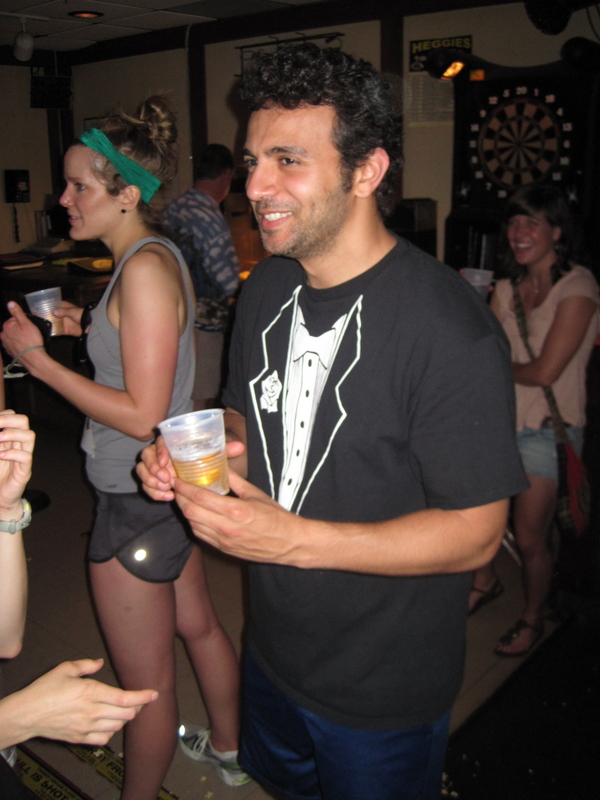 Friends are welcome provided they like drinking, running, and are mostly disease-free.
If you can't make the run, you can still come for the BBQ (fun?). We should be done running around 6pm, so just hang in the front yard like a creeper until we're back.
Lawn chairs! Bring em if you got em!
Rain or shine! But mostly shine!
Dress for success! And no that doesn't mean dress nicely. Dress festively!!
Convinced? Register here!

Not Convinced? Check out more details on the Course Map or get your questions anwered at the FAQ
(TENTATIVE) BARS AND SPECIALS:

Williams:
2914 Hennepin
Specials: Cheap Rails and pints of MGL, Fulton Sweet Child, Summit EPA, Grain Belt Premium

Liquor Lyles:
2021 Hennepin
Specials: 2-4-1's, Maybe even "Mystery Bottles". I'd suggest the mystery bottle!

CC Club:
2600 Lyndale
Specials: Very convincingly valued pitchers of beer

VFW:
2916 Lyndale
Specials: Pitchers of the good stuff

Stella's:
1400 W Lake
Specials: They have 2-4-1s!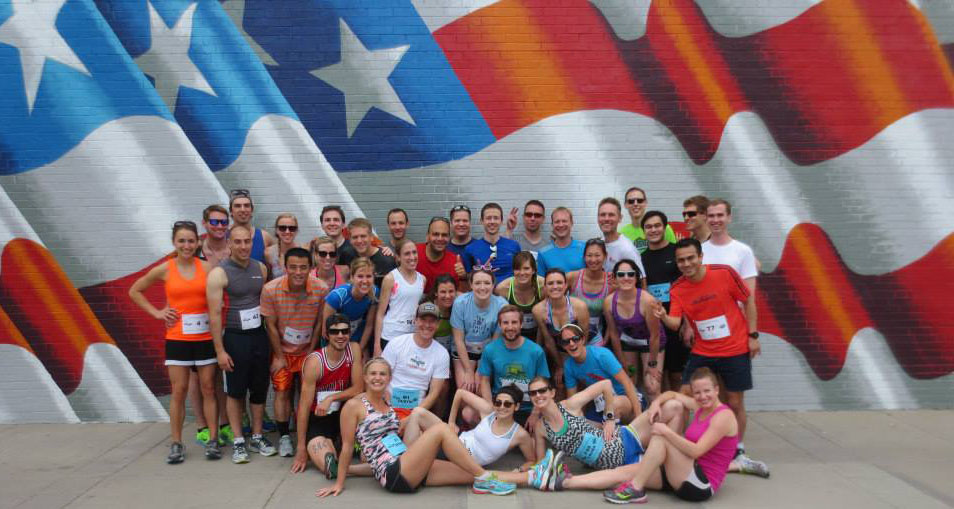 Comments: