2014 Results - Alphabetical
These results are by the book! Well, they are so long as that book is the dictionary. That's right, it's time for the alphabetical results. As always results are completely official except where they aren't. Any scoring disputes should be sent to the results committee.
Weather: Party Cloudy, 80 degrees, gorgeous
Congrats to our alphabetical winners Carlos Ayala and Jessie Benson! Mark Zimmer, pick it up next year. This is two years in a row you lost the Alphabetical race. And Alex B, tough luck missing out on 1st in all result categories by 1 place. Better luck next year.
Place
Gender
Place
Name
Time
Notes
1
1
Carlos Ayala
3:30:58

Stopped to rescue 4 cats from trees along the way
2
2
Alex B
2:53:50

Yo-yo'd his way onto the podium
3
3
Dustin Benson
2:59:39

Last year's champion with a strong performance despite tough race schedule
4
1
Jessie Benson
3:14:55

Wasn't going to let a little Brian Kraft ruin a perfectly good Pub Run
5
4
James Bohn
3:32:01

Was seen without a smile on his face for a brief second
6
5
Colin Carr
3:27:47

Made it worth his 1400 mile trip
7
2
Melissa Cedarholm
3:24:51

Not even cabins and puppies can keep this girl from pub running
8
6
Paul Donnelly
4:13:17

Almost DQ'd for accidentally shooting someone in the face with the starting gun
9
3
Jenna Duesterhoeft
3:25:51

Used her expertise as a beer run tour guide to get us home safely
10
7
Ben Englund
3:32:54

Outkicked by Karin, but got her on chip time
11
4
Julia Fanous
3:18:30

Made Laura Oliver cry by smacking faderade out of her hands.
12
8
Michael Fanous
3:19:44

Break Dance champion. Sadly, did not inch worm
13
5
Kelli Fox
3:41:10

Already designing her custom shirt for next year
14
6
Carla Giuliani
3:18:09

Most dangerous runner - doesn't know what red lights mean
15
9
Ryan Gjoraas
3:32:59

Dominated the Franzia division
16
7
Kara Goucher
DNS
Too scared to start
17
8
Anna Guertin
3:21:32

Strong Pub Run debut
18
9
Andrea Henning
3:40:41

Showed off her improved chugging skills since last year's Beer Mile
19
10
Mark Hesse
3:17:40

Put his dock in up north (that's what she said?), then Pub Ran - a good weekend.
20
10
Whitney Heyvaert
4:15:42

Showing up late doesn't help the time.
21
11
Jason Hibbard
2:42:06

Course Record. Possibly Pub Run World Record.
22
12
David Hong
3:19:49

Helping organize sadly slowed him down this year
23
13
Russell Joseph
3:23:26

His prediction of good Pub Run weather proved true.
24
14
Chris Kardosh
3:24:07

Winner of the "throw the bratwurst as far as possible" division
25
11
Kristen Keller
3:09:10

Easily distracted by Fanous' cat shirt
26
15
Jeremy Kersten
3:18:43

Sacrificed his Faderade stop to help feed the masses
27
16
Brian Lashinski
3:02:45

May need to shotgun another beer to break this tie
28
17
Kevin Leiferman
3:30:52

Was confused for Michael Jordan several times
29
12
Lisa McLay
3:19:10

1st place in the "Pub Run is at my place" division
30
18
Aaron Medina
3:30:56

Last minute addition to the Pub Run still performed well
31
13
Sarah Metzger
3:38:27

Knows pub running isn't about place, it's about pace. And having fun!
32
14
Mark Noel
3:28:55

YOLO'd his way to VFW
33
15
Laura Oliver
3:23:30

WR for most faderade slapped out of her hands
34
16
Briana Peterson
3:35:00

Came to throw down. And did.
35
17
Lindsey Pierret
3:27:45

Time only slowed by stopping on the course to take so many pictures (thanks!)
36
18
Julia Quindlen
3:00:35

New Course Record
37
19
Karin Rasmussen
3:32:56

Claims gun time is the only time that matters
38
20
Gina Rumore
DNS
Vows to be back next year
39
19
Andrew Samanta
3:26:18

Started his Pub Run 2015 training 366 days in advance
40
20
Rob Schneider
3:22:39

Pub Run veteran showed he can still throw down
41
21
Katie Schroeder
3:21:17

Knew that Buffalo Chicken dip was the best way to bribe race director
42
22
Elizabeth Sellers
3:28:09

Got a little "spilly" at Stella's
43
21
Brendan Sherman
3:31:02

Put 4 cats into trees along the way
44
23
Anne Stemper
3:25:58

Supervised the grill like a champ
45
22
Eric Stevenson
3:02:45

Confident he will win the shotgun off to determine place
46
24
Liz Turner
3:22:31

Kara Goucher reportedly ducked the Pub Run for fear of facing her
47
23
Joel Wegener
3:24:23

Not bringing hot tub = missed opportunity to have 48 Pub Runners in hot tub
48
24
Junji Xing
3:17:21

He prefers cider
49
25
Mark Zimmer
3:07:44

Grill bringer - but NOT grill master
Results are official and COMPLETELY represent what happened out there. Even if you find a mistake in the results the mistake is supposed to be there.

These results were in no way randomly generated.
I swear.
Spot an error? Contact Race Officials
Back to main results page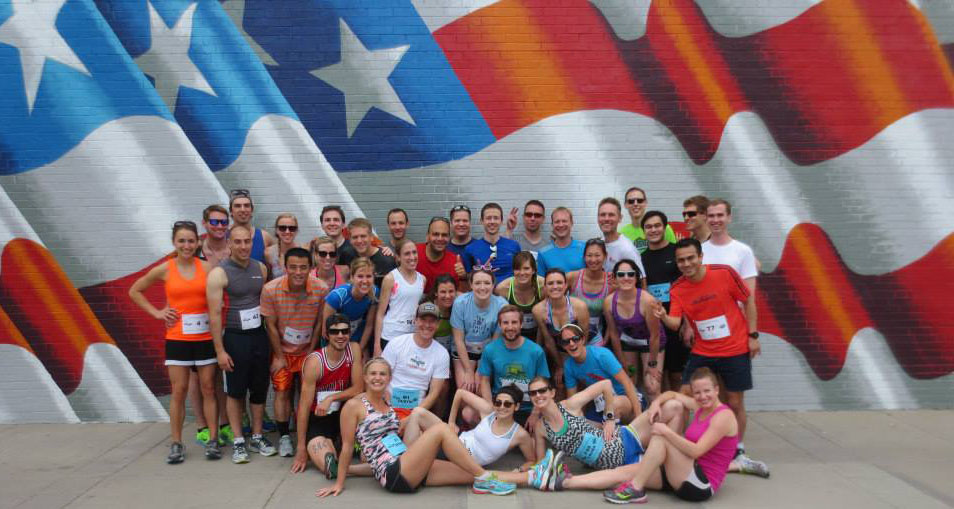 Comments: