Registration
Entry Fees:
Online Pre-registration (closes Thursday, 11:59pm, April 30th)
See below for package details!
Online "late" registration (closes Thursday, 11:59pm, May 23rd)
Base Package*: $ echo $baseCost; ?>

Please note: registrations after April 30th cannot be guaranteed a properly sized singlet or even a singlet at all! If we do run out of singlets for you, you'll get a partial refund.
In-Person registration (available until 1:30pm on race day)
Base Package*: $ echo $dayOfCost; ?>

Please note: registrations after April 30th cannot be guaranteed a properly sized singlet or even a singlet at all! If we do run out of singlets for you, you'll get a partial refund.
---
---
Package Details
I can hear everyone saying "Wait, that's a lot more money than last year!? What gives? Are you trying to fleece us and steal all our money so Jackson can get steak dinner!?
Of course not! We're fleecing you out of your money so Jackson can have lobster dinners. He's classy like that. And we're upping the price to give you more bang for your Pub Run buck. Here's what your registration dollars get you:
---
Base Package - $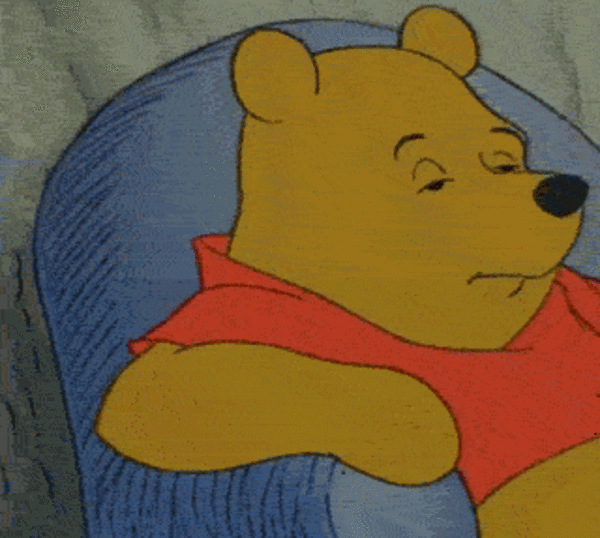 Drinks and tips at all 5 bars
Commemorative Pub Run Singlet (gender specific sizing).
Burgers, Veggie Burgers, Brats, Hot Dogs, Kirby Dogs at the BBQ.
BBQ supplies. Things like water, cups, condiments, napkins, awards, etc!!
All pub run related orginizational expenses. Like safety pins. Expensive, expensive safety pins.
Register for the Base Package!
---
Venerated VIP - $
Everything in the Base Package plus: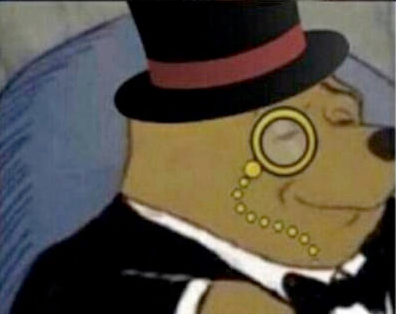 A High-Quality* VIP Event Shirt to go with your singlet.
Steak Dinner (other options for vegetarians?)
Automatic elite status.
Potential Valet Parking at the start
Bathroom privileges. No need to hold it during the entire Pub Run!
Choice of number (ANY number - even imaginary ones!)
No waiting in line during packet pickup
VIP-only section of the yard
Start in front of everyone. Hell, go ahead and get a head start!
Champagne toast at start and/or finish
Ulimited carrots and maybe even celery?
Armed security guards protecting your from riff-raff
Beach-side private tents, gourmet meals provded by celebrity chefs, top-name bands performing on private island**
Maybe even more? Who knows!
* Subject to your definition of "high quality"
** Subject to result of Fyre Festival litigation. Cheese sandwich dinners may be substituted
Yes, for a price you can have the best pub run experience of your life. (Claim only stands if this is your first pub run. If you've pub run before, you'll still have a pub run experience! We just can't guarantee it'll be the best pub run experience!)
Now, other comparable pub runs might charge you $200 or even $300 for this VIP pacakge, but we here at the Memorial Day Pub Run realize you have chauffeurs, groundskeepers, and probably monkey butlers to pay. We understand that and want to make it affordable even with all those very necessary costs. We care about our wealthy patrons and will only charge you $. Because we care. And hope you'll let us meet your monkey butlers!
---
---
Registration Notes:
Why do you make me register online so early?
No need to remember money on race day.
Cheaper entry than day-of.
Choice of race number.
Choice of singlet size.
Guaranteed singlet (if you register by April 30th).
Singlets are awesome.
Optional message printed on bib. (race director reserves the right to edit inappropriate (and appropriate) messages)
People who register online are 60% sexier and smarter than non-online registrants.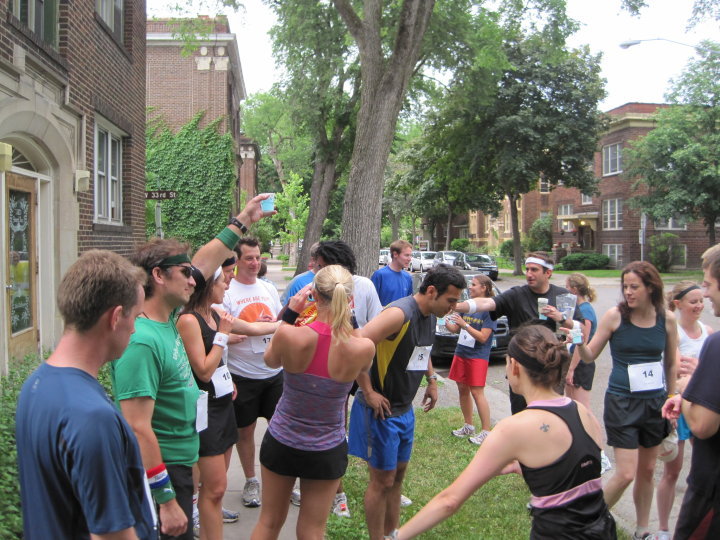 Should I register online?
YES! We only do online registration. Well, unless you really want to pay $133.33 to run this event. In that case I'll make an exception. And probably even buy you a beer or eight.

Plus with a singlet order this year you'll want to get registered early so you get a singlet. If you register after April 30th, I can't promise you'll get one, and if you do, it might be the wrong size. So pull out that calendar, check for conflicts, cross off any conflicts, and register now.

Plus bars like to know how many of you to expect and I like to know how many supplies I'll need. Everyone wins when you register early!
Please note that entry fees are mostly non-refundable (unless you have a REALLY good reason, I guess...but it better involve an epic tale of romance, conflict, and/or adventure!) We've cut people slack in the past, and might again at our discretion, but don't expect refunds. Be decisive with your registration!
Other notes:
Last year some entrants wanted shots at the final bar. If you'd like shots or non-happy hour drinks, please bring some cash with you. Otherwise, we've got you covered
Bringing stuff:

If you're planning on staying for the post-run BBQ, I'd ask you to bring exactly ONE of the following:
six-pack, wine, or the boozy
A side dish or snack (ideally something that can be ready quickly after getting back from the run!)
Grillables if you just can't get enough meat
Meat substitute if you are vegetarian and want something grilled
We'll have utensils, plates, soda, water, some burgers, sausage, hotdogs, and hot love, but you're gonna be REALLY hungry and thirsty after burning all those calories, so a little extra would be awesome - just please don't go overboard!
Seriously, why haven't you registered yet?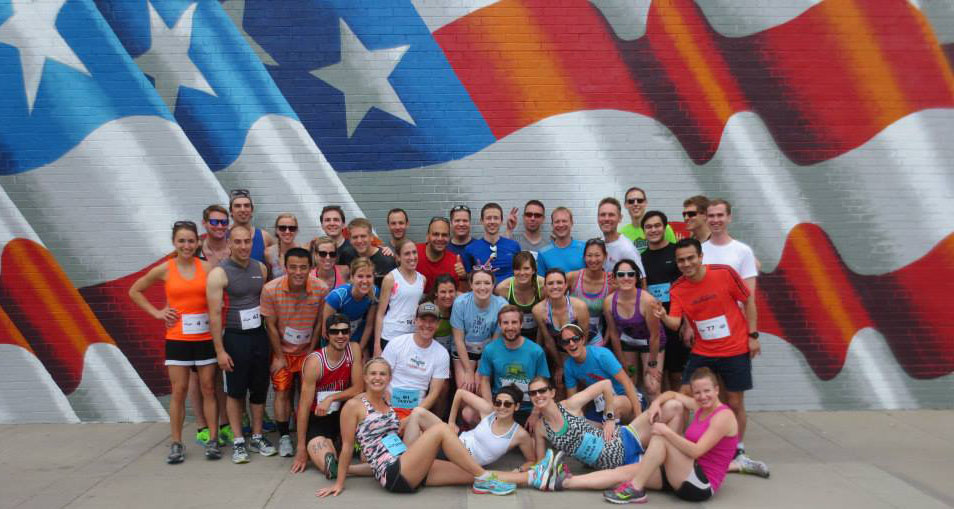 Comments: