2019 Results - Alphabetical
Alphabetical results! Some call it fate, others call it good planning from birth. Some marry soley to win this division. Most just question why this is a thing! As always results are completely official except where they aren't. Any scoring disputes should be sent to the results committee.
Weather: Mostly Sunny, 75 degrees
Congrats to our alphabetical winners Sarah Anderson and Ramses Armendariz! Both are repeat alphabetical champions! It takes hard work to win the alphabetical listing multiple years in a row! Get your shit together Nick Wimmer and Anna Weigandt - I expect better alphabetical performances from you both next year!
Place
Gender
Place
Name
Time
Notes
1
1
Sarah Anderson
3:10:36

Enjoyed bags as much as pub run!
2
1
RAMSES ARMENDARIZ
3:03:44

RAM-SES-U-F-C
3
2
Dustin Benson
3:10:46

Benson Volvo Tours, Inc.
4
2
Jessie Benson
3:08:43

Came unaware she signed up to be VIP. Left requesting candlelit tent with wait staff next year.
5
3
Derek Brandt
3:22:57

Received illegal outdoor bread assistance
6
4
Ryan Daye
3:09:05

Forgot that you do not want to sink the 8-ball in the middle of a pool game
7
5
Jackson Donnelly
DQ
Caught illegally milk doping
8
3
Laura Donnelly
DNF
DNF - some lame excuse about an infant
9
6
Paul Donnelly
DQ
Took people off course for illegal support stop
10
7
Stephen Engel
2:56:22

Literally carried pub runners on his back. Strong rally late
11
4
Sarah Gant
2:59:21

Stayed injury free during the pub run! Post pub run another story
12
8
Nick Gonzalez
3:16:50

Winner of longest distance traveled for Pub Run debut glory
13
5
Andrea Henning
DNS
Saved her strength for the BBQ. And possibly her move.
14
6
Kristen Keller
2:53:42

Didn't want farewell pub run to end. SoCal Pub Run scene getting a champion
15
9
Jeremy Kersten
3:06:43

Gave Jackson his required summer reading
16
10
Michael Kraemer
3:21:41

Best balls! (Sorry, we mean meatballs. Wait, that didn't clarify at all)
17
7
Rachel Lande
3:10:51

Still confused about pictures of pitchers drinking pitchers
18
11
Brian Lashinski
3:17:54

Stella's biggest fan
19
12
Kevin Leiferman
3:09:38

Voted best facial features by Eric
20
8
Hannah Lipps
3:17:43

Successfully hid Nick's phone in obvious place
21
9
Klara Manning
3:01:52

Involved on the wrong end of an epic comeback win in bags
22
10
Sarah Metzger
3:04:08

Maintains record of 'most pub runs' with her 9th!
23
13
David Meyer
3:09:22

Winner of the Kirby poop scavenger hunt
24
14
Chris Miller
3:16:01

Master grill master
25
15
Ross Nelson
2:54:11

Rare for a first time pub runner to win - took huge negative split to win
26
16
Nick Roetker
3:20:07

One of several seen on a scooter. Going to have to check rule book
27
11
Christie Steffen
3:03:49

Lover of tots
28
12
Anne Stemper
3:04:56

Seven-time Pub Runner still wins award for arriving in style!
29
17
Eric Stevenson
3:27:57

Wrasslin' never gets old!
30
18
Alex Waheed
3:15:01

Lived his best bro-life in his singlet
31
19
Joel Wegener
DNS
Conflicting Mill City event
32
13
Anna Weigandt
3:10:53

Resorted to kicking rocks at other runners to gain an advantage
33
20
Nicholas Wimmer
3:20:24

Nearly DQ'd for illegal couch nap
Results are official and COMPLETELY represent what happened out there. Even if you find a mistake in the results the mistake is supposed to be there.

These results were in no way randomly generated.
I swear.
Spot an error? Contact Race Officials
Back to main results page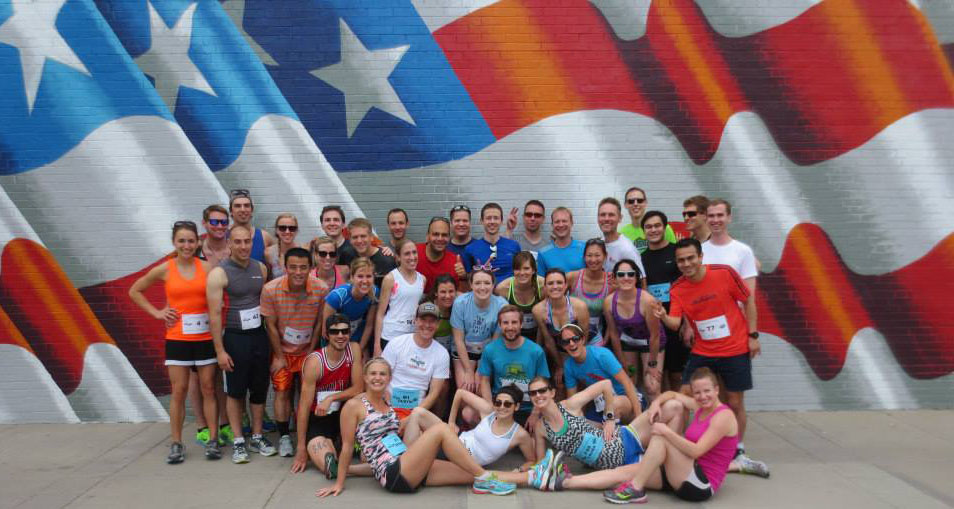 Comments: